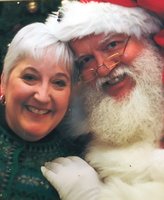 David Alan Cardiff
David Alan Cardiff, 74, of Vancouver, WA, passed away from cancer on November 23, 2019.
He was born on January 25, 1945, in Kenosha, WI, to Frances and Harold Cardiff. He grew up in Antioch, IL, and graduated from high school in 1964. He was a computer programmer and worked for Honeywell/Bull for many years. He did private contracting for several years, and finally worked for Conseco as a programming manager until his retirement in 2011.
David was married to Patricia Ann Lobrillo and they had two children, Lori Ann and Matthew Alan. He was later married to Debra Francis Cardiff and gained two stepdaughters, Alison (Dan) Kendig and Sarah (Gary) Olson. He is also survived by his brother Donald, and sister Margaret (Corky) Smyth. David was Grandpa Dave to seven grandchildren, Chloe (Zach) Jackson, Polly Lisicak, Isabella Huffstetler, Seth Chamberlain, Eli Chamberlain, Mary Kendig, and Josephine Kendig. Preceding him in death were his parents and brother Harold (Bud) Cardiff.
At David's request there will be no funeral service. If you wish to remember him, please make a donation to the American Cancer Society.
The family wishes to thank the nurses and doctor from Kaiser Hospice for the care they offered to David during his final months.