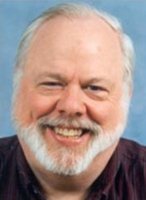 Charles S. Cushman
Obituary of Charles Sanford Cushman
Obituary of Charles Sanford Cushman
Charles (Chuck) Sanford Cushman was born on August 2,1943 at Loma Linda Hospital in San Bernardino, California. He passed away at the age of 75 on December 27, 2018 due to complications from congestive heart failure at Legacy Salmon Creek Medical Center in Vancouver, Washington.

After college, Chuck started a career in sales including his time as a Peanut Vender at Dodger Stadium, and then as an Insurance Broker at Mutual of New York. He later discovered a passion for land rights while helping to protect property rights in the community of Wawona, a small town inside Yosemite National Park, where he owned a cabin and had many close friends. This was the launching pad for his life's work, and how he later became known to many as the "Father of Land Rights". In 1983 he was appointed to the National Parks Advisory Board by Ronald Reagan. Chuck Cushman was the Founder and Executive Director of American Land Rights Association (ALRA), a politically successful association of private property owners, ranchers, miners, foresters, inholders, outdoor recreation users, and people concerned about environmental issues in all 50 states. ALRA collaborated to protect their way of life from continuing efforts by environmental special interest groups to impose new land use controls, land acquisition programs, and ever expanding excessive environmental regulation.

Chuck Cushman enjoyed bluegrass and folk music. He played the autoharp and organized many folk festivals. He also loved learning about history and was an avid reader. He dedicated many of his last days to writing about his life's work in a soon to be published biography authored by Ron Arnold.

Chuck Cushman was a very loving Father, Grandfather, and Great Grandfather.
He is survived by his Mother: Ruth Strong Johnson; Children: Charles William Cushman, Natashia Ann Ash, and Melissa Sara Pack; Step-children: Jason Franklin Ingram and Ryan Tyler Ingram; Grandchildren: Jessica Marie Johnston, Joshua Charles Cushman, Alan Jordan Ash, Emily Ann Ash, Eli Jacob Ash. Great Grandchildren: Malachi Johnston, Scout Johnston, Oakley Johnston, Haven Johnston, Eowyn Cushman, Estelle Cushman; Brothers: William Strong Cushman and Thomas Dwight Cushman; Girlfriend: Rose Marie Dickinson; and many other dear and life long friends.
He was preceded in Death by his Father: Dwight Sanford Cushman and Daughter: Deborah Jeanne Cushman.