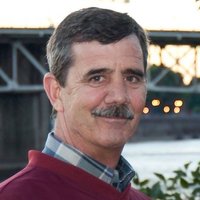 Craig Fred ""Nic"" Nicastro
Craig Fred Nicastro
January 15, 1951 - October 8, 2017
Vancouver, WA – Craig Fred Nicastro, 66, passed away peacefully in his home after a short illness, surrounded by his loving family on October 8th, 2017.
Craig is survived by his wife of 44 wonderful years, Pattie (Friedel) Nicastro; his son Toby Nicastro and daughter-in-law Pia Nicastro; his daughter Stacy Foster and son-in-law Jon Foster; 3 grandchildren; brothers Brent and Scott Nicastro, and sister Judy Murphy. He is predeceased by his sister Marilee, and his parents Ruth Clarke and Fred Nicastro.
Craig was born on January 15th, 1951 at Thomas D. Dee Memorial Hospital in Ogden, UT. As a child Craig lived in Walla Walla, WA, Lake Oswego, OR and West Bend, WI. Craig graduated from West Bend High School in 1969 and attended the University of Wisconsin-Washington County. On October 12th, 1973 he married the love of his life Pattie. On July 16th, 1974 he welcomed his son Toby, and on June 19th, 1977 received the best Father's Day gift ever with his daughter Stacy. Craig's family was the most important part of his life, and he loved his grandchildren more than anything.
Craig was a gifted engineer who worked in the telecommunications industry. He was a respected leader whose employees admired his work ethic, integrity, attitude and caring personality. He felt fortunate to spend much of the last 20 years of his career working in the U.S. Virgin Islands where he regularly took a plane between offices, and spent free time golfing or reading on the beach. He retired in early 2016 and returned to the Pacific Northwest to reunite with his family and spend time with his grandchildren. Craig was very mechanically inclined, a problem-solver, and always busy with projects around the house. Craig was an avid reader, an organic gardener, and a fan of the Wisconsin Badgers and Green Bay Packers. But above all else, Craig was a loving husband, father, grandfather, brother and friend to many.
Craig 'Nic' Nicastro will be deeply missed by his family, friends and all who knew him.